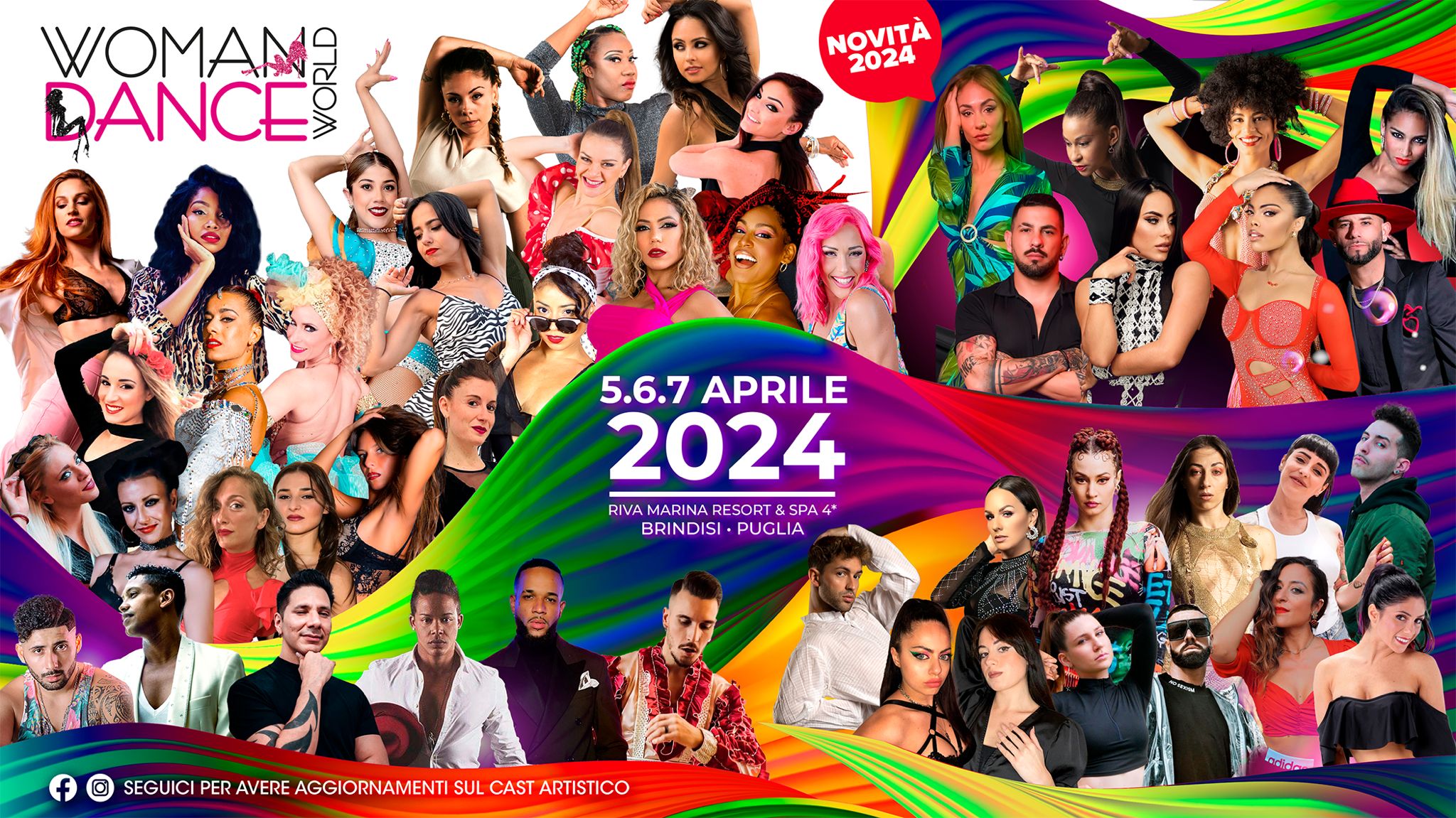 Woman Dance World

, an event dedicated to women!
Every woman should dedicate some of her own time to herself to live and share her own passion!
We have gathered a team of professionals of the dance able to throw out all our hidden femininity and all
our beauty, an opportunity to acquire more confidence not only in the dance but in every day life.
Waiting for Woman Dance World 2024!
A cast of international artists and many new features for the next sixth edition!
The Woman Dance World was born in 2016 from the experience and the passion for the dance in all of her shapes and contaminations. An event dedicated to the women that hosts very professionals ready to reveal secrets, anticipate news and tell through the dance their own love for the dance.
The fifth edition of the workshop will be once more entertained from the Riva Marina Resort & SPA of Brindisi in Puglia, an ideal location able to offer every kind of comfort and service to turn our weekend into a unique occasion.
From 5 to 7 April the Woman Dance World waits you with a even more rich edition, with so many news, stage, evenings and events not to lose!